How Lagos hopes a railway will end daily endurance test and change lives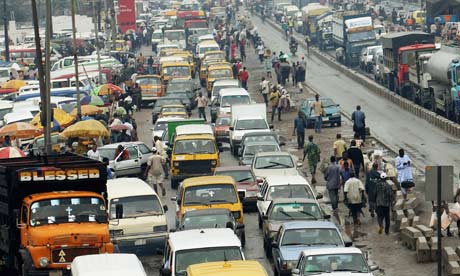 Lagos is badly in need of mass public transport beyond its recently introduced bus rapid transit system. Nigeria's commercial capital, built on a swamp and a series of islands, will overtake Cairo as Africa's biggest city in the next five years with a population of 12.4 million, according to the UN.
Urban expansion is one of the biggest challenges facing Africa as people migrate from rural areas in search of a better life. With its cities set to triple in size over the next 40 years, overcrowded slums, choked roads and pollution are already big problems.
It is hoped that a rail renaissance can be part of the solution.